We've been selling, installing, servicing and repairing air conditioners and coolers across Bendigo for over 12 years. We're experts with Daikin, Rinnai, Brivis and Bonaire, because we know they're the best.
Air Conditioner Installations
We're experts in providing top quality air conditioning units and installation, offering a range of top quality brands that we stand behind.
If you're cooking this summer, get in touch and we'll get a new system installed.
Air Conditioner Repairs and Servicing
We service and repair all brands that we sell.
We repair and service most brands.
At Holloway Air, we stock the top brands in cooling. We measure and quote each job, to ensure that you get an air conditioner that suits the size of your home, and keeps your ongoing costs down.
When the unthinkable happens and your air conditioner stops working, we'll be there to fix it for you. 
We'll get your home cooled again in no time.
Keep your air conditioner running optimally with regular servicing. 
Keep your unit running longer, and your bills lower with regular servicing. 
Cooling & Air Conditioners
A ducted split system, also referred to as ducted reverse cycle is the ultimate in total climate control for your home.
With the ability to heat and cool your entire home in one unit, and set your desired temperature, you can ensure complete comfort for you and your family year round.
 Zoning your unit can reduce your running costs by only heating and cooling those rooms you are using.
MyZone is an additional zoning add on to your unit that Holloway Air offers. 
MyZone offers wifi capabilities and gives you the ability to have each room of the house temperature controlled. 
Kids get too cold at night, but you tend to run hot? You can set each bedroom to its own individual temperature. You also have the ability to turn the rest of the house off to keep down those running costs. All controlled from your smart phone.
Split System Air Conditioners
A reverse cycle split system is a convenient way to both heat and cool a single room.
Offering different styles of units and the latest technology to suit both domestic and commercial applications, they are a stylish and quiet addition to any home or office.
Many split system air conditioners now offer wifi capabilities, giving you greater control over your climate with energy efficient ratings of up to 5 stars.
We offer a free size and design service to ensure you are getting the best product for your needs.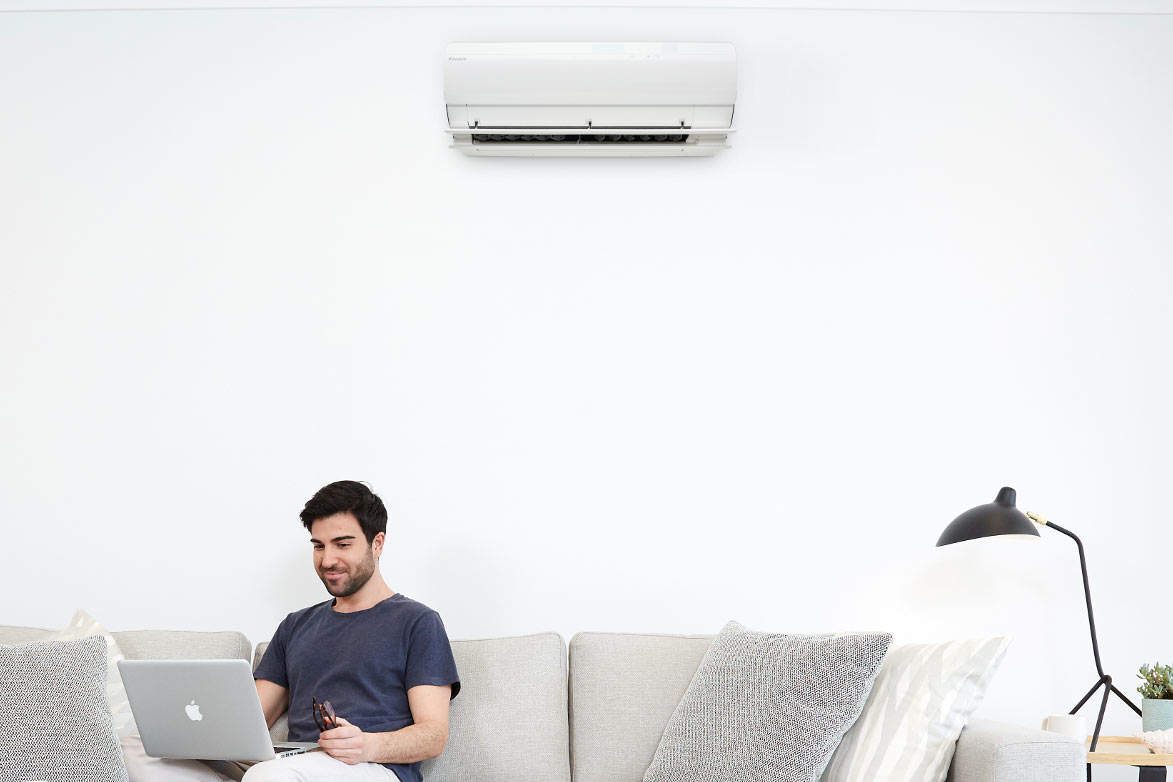 Portable Air Conditioners
With multiple size options and a sleek modern design, our portable cooler range is a great option for those looking to cool small areas without the commitment or cost of a full installation.
Perfect for tenants in rental properties. We have options for both refrigerated and evaporative portable air conditioners giving you a full range of options to suit your lifestyle and preferences.
Evaporative Air Conditioners
At less than half the running cost of refrigerated air conditioning, evaporative cooling is a very cost effective alternative to cool your entire home.
An evaporative cooler also has a 'fan only' mode which allows you to distribute fresh air throughout your home without cooling it.
We can not only supply and install your evaporative cooler, we can service and repair your cooler too.
We are a Bonaire Premier dealer and service agent and a Brivis first care authorised service and installation provider. 
You can be assured we service what we sell and have the backing and training of the manufacturers.
How does an evaporative cooler work?
When you turn your evaporative cooler on, it begins to draw water through its pads. Once the pads are saturated the fan begins to draw fresh air from outside to pass through the water filled pads and distribute fresh, cool air throughout your home.
When your cooler is in use, you should ensure that you have internal doors open and some windows slightly open to allow the cool air to pass through your home.